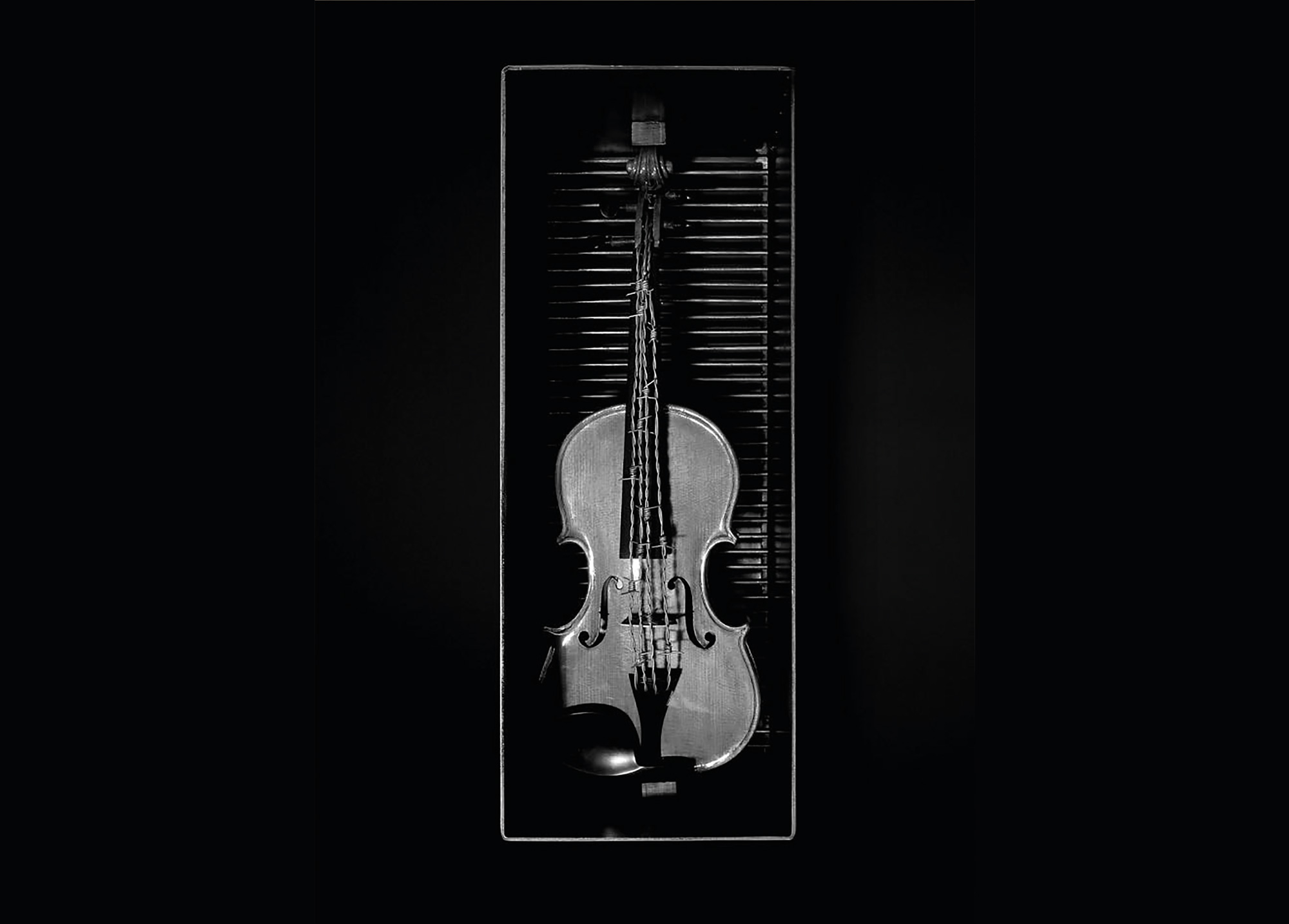 The Journey of Kounellis' violin
An itinerant sign to reflect on the theme of imprisonment. Jannis Kounellis, who passed away on 16 February 2017, at the invitation of the prison director, Giacinto Siciliano, and Arnoldo Mosca Mondadori, personally visited the violin making workshop of the Opera Prison (Milan).
Inspired by this meeting, he conceived one of his latest works, using one of the violins built by the prisoners. Kounellis has donated his artwork to the Casa dello Spirito e delle Arti Foundation, creator of the violin making project. The violin was conceived as a traveling sign to reflect, on a personal and institutional level, on the theme of imprisonment and on the rights of prisoners , in Italy and in the world. The opera was born in six hands, together with a writing by the poet Daniele Pieroni and the music "Il violino di Kounellis" written by the musician and composer Carlo Crivelli .
Below you can listen to the song.